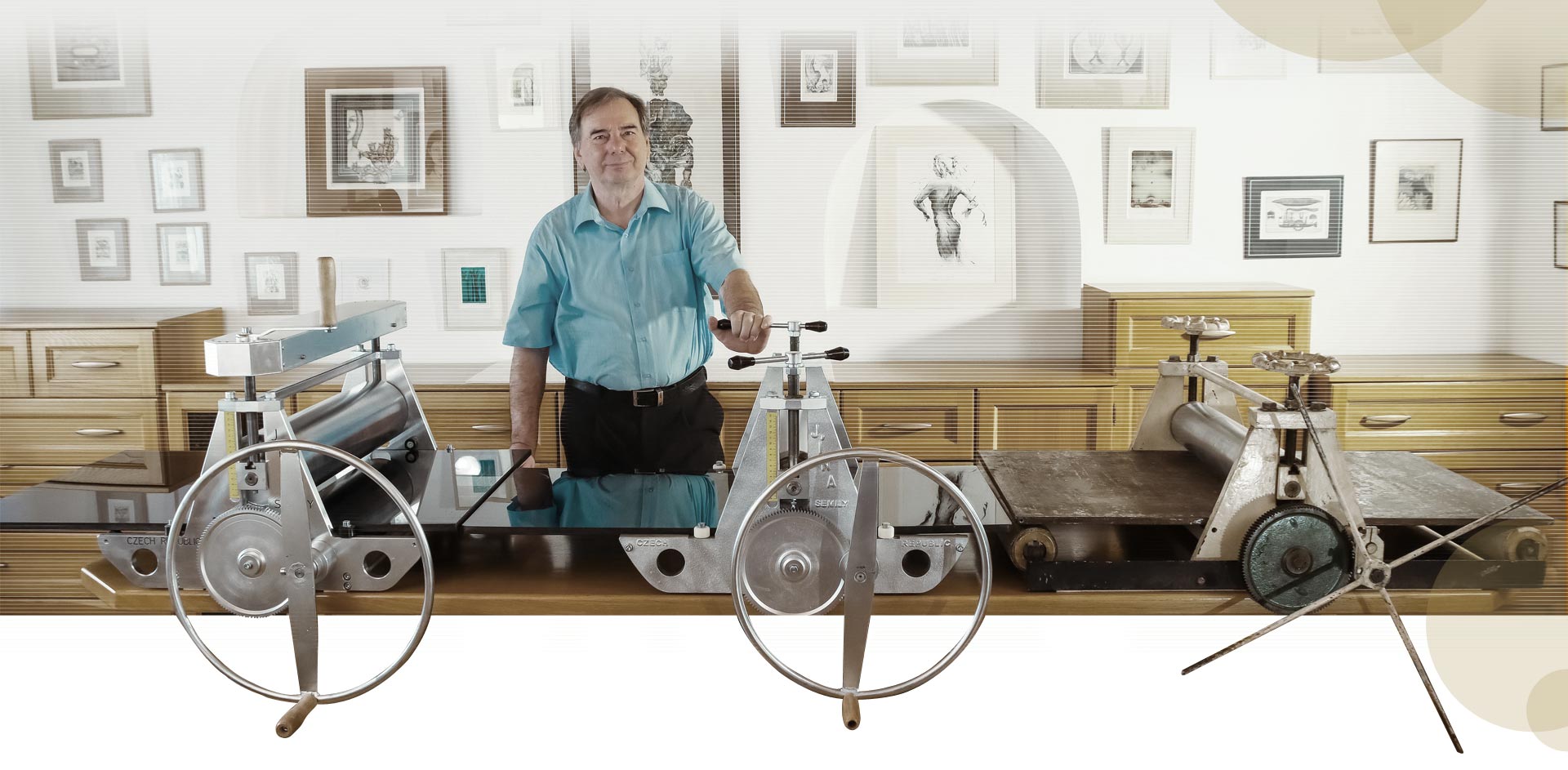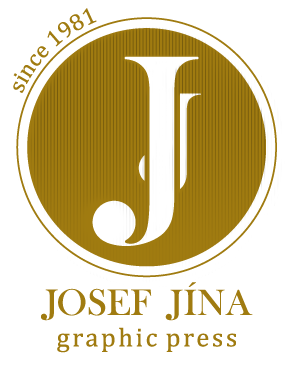 Dear artists,
It is our pleasure that we can offer you high quality graphic presses made by our company since 1981. We have established our own construction folowing the invention of the rotogravure presses made by Mr. Karel Klíč in 1890 in a town called Hostine, not far from our company. This Czech product is used by artists to print all kinds of printing techniques. We believe that over 1,300 presses made by our company and sold worldwide are a sufficient guarantee of quality for you.  
Looking forward for your questions and orders, with greetings Josef Jína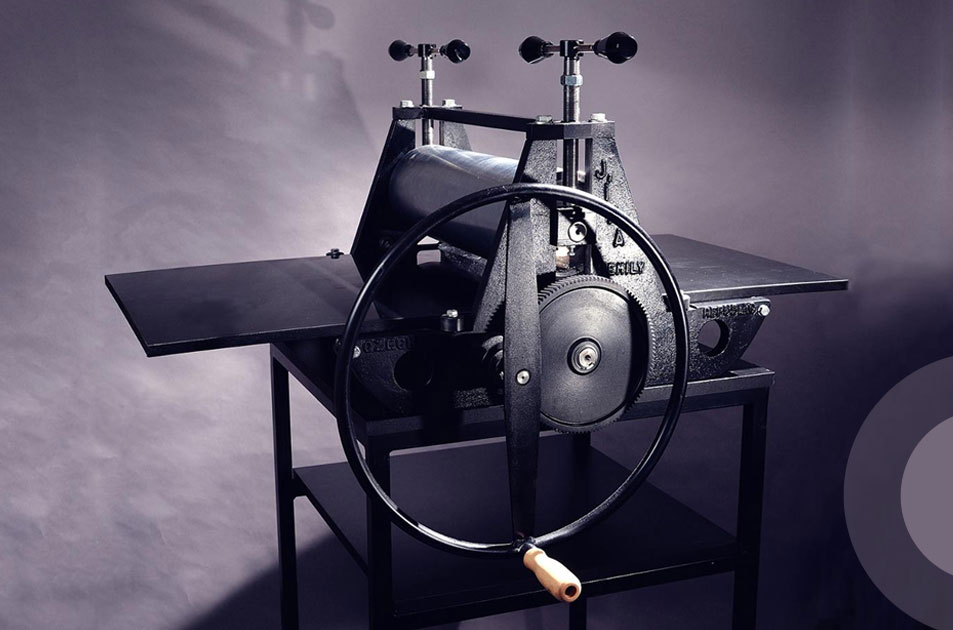 Satinýrka
Printing press
Grafisch-Tiefdruckpresse
Prasy graficzne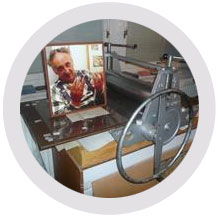 Our press in the studio
world-famous painter and graphic artist Mr.Vladimír Komárek. Recommended by his son, also art printer, Vladimír Komárek Jr.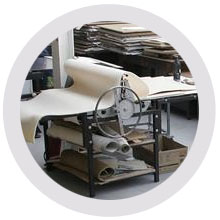 "We use these well known graphic presses from Mr. Jína from Semily for printing graphics from depths and heights. The Academy of fine Arts in Prague bought press twenty years ago and uses it until today together with several other presses from Mr. Jina. Based on student´s good experience with the it, most of them also buy a press and use it for their own art work. Therefore, I am pleased to recommend it." doc. Magdalena Vovsová, Academi of Fine Arts in Prague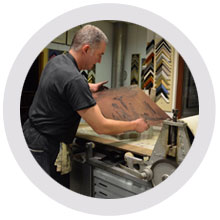 "I have been gravure printing for more than 20 years, using presses from Mr. Jína from Semily from the beginning. The machines are used daily in my workshop with satisfaction and without any problems. I can only recommend." Martin Štěpánek.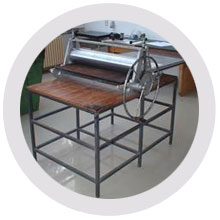 "Every day for 20 years we work on 4 presses. More than 1000 young students have learn how to print on them. Due to high workload and smooth operation I recommend it. I have my own press for about 20 years." prof. Peter Augustovič Academi of Fine Arts and Desing in Bratislava